i love New York. For me, it is the birthplace of street photography as I understand it. For certain, it is where I began shooting on the street. Greats like Diane Arbus, Bruce Davidson, Helen Leavitt and Garry Winogrand found their inspiration there. The city is a rich mix of cultures set in concrete canyons. In recent years I try to go there every few years. On my last visit in 2014 I got to hang with fellow members of the OBSERVE collective.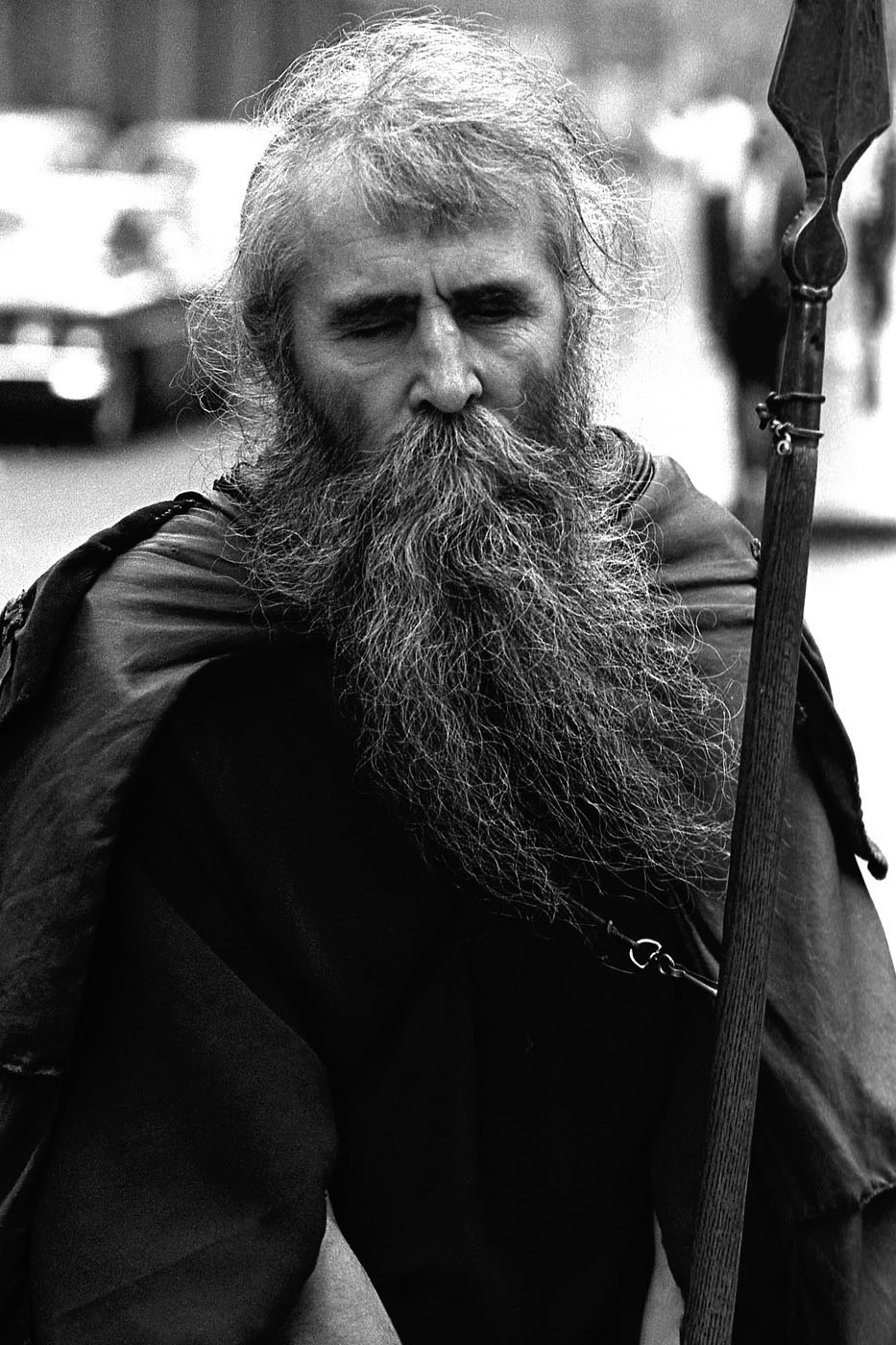 Moondog (Louis T. Hardin, 1916-1999) was a fixture of the New York street scene during the 1950-70's. He was blind, having lost his sight in a farm accident in his native Kansas at age 16. He took up drums and other percussion instruments in his youth and moved to New York in 1943. He composed and played eccentric music that found favor with the beat generation. There are dozens of his recordings still available. Hardin created his own clothing based on his interpretation of the Norse god Thor and was known as "The Viking of 6th Avenue."
These photos were taken in 1967 with my first "good" camera, a 35mm SLR Miranda F. A few years ago I found the lens I used for the photos in some boxes of old stuff. It was a Vivitar 135mm f.3.5 preset telephoto. With a preset lens, you would set the desired aperture, focus wide open, then use a ring to manually stop down. How primitive we were then!
Moondog, Sixth Avenue, New York 1967